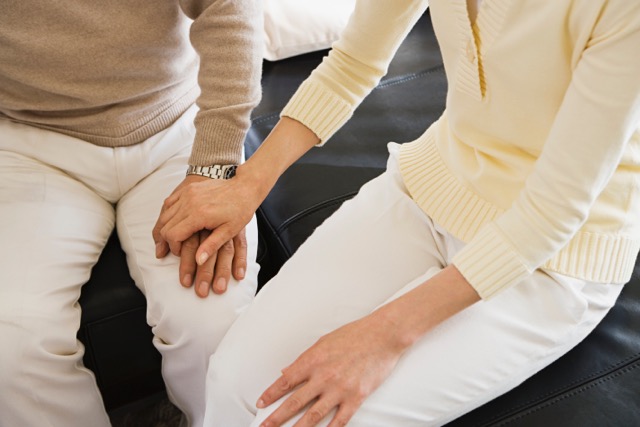 It Took a lot of Trial and Error to Get Here. I Can Save You a lot of Suffering and a lot of Time!
I used to fight all the time with my husband. Well he's actually my ex-husband now. But the first few years we were married were full of angry shouting often followed by frustrated tears. I wish I could tell you that we argued about important things like how to raise our children. But it seems we avoided those big topics, preferring to rip each other's hearts into little bits about nonsense neither one of us can remember now.
One day, I finally realized things were never going to get better unless we got help. My husband was not going to initiate change because his way of coping was to withdraw until things blew over and then pretend nothing happened. But I wanted someone to help us understand what we were doing wrong and how we could fix it.
I did not want couple's therapy. We had tried that and it only brought us minimal relief. No, I knew we needed a fresh approach from someone who not only had the education and expertise but had lived through the rough stuff and was now enjoying a peaceful and rewarding connection with their partner.
I found a coach who specialized in helping couples navigate their anger and learn new ways of communicating. My husband and I did our "homework" and soon we were enjoying the fruits of real change! Whenever we started to spin out of control, we knew what to do to get things back on track. And the new things we were learning really worked!
Soon, we were enjoying a much more peaceful and enjoyable connection. In many ways it was like falling in love all over again only this time we were coming to have an even deeper appreciation for each other.
It's true we eventually divorced as many couples do. But it was perhaps the most amiable divorce ever. I am very happy that my ex and I are still friends over a decade after our divorce. When we connect on the phone, we talk about our children and laugh about the many anecdotes from our years together. We were only married for 14 years but our friendship spans decades.
Today, I am living with the man of my dreams. We have been together for over six years and the tools I learned in relationship with my ex are still relevant and useful in my new relationship. And I have continued to learn new ways of dealing with conflict and new ways of building intimacy. The path I am on is one of continual growth and ever escalating joys! I am learning that there is no limit to how beautiful love, intimacy and the erotic dance can be.
I have learned a ton through years of experience and the good news is that you don't have to invest thirty years in trial and error that can often lead to devastating results until you figure out what works. I can help you bypass unnecessary agony and get your relationship and your life on track much, much sooner than I did!
The transformation I am enjoying is just too amazing not to be shared. That's why I have distilled what I have learned into six simple steps that together with my expert coaching, can change your love life forever.
Everyone Disagrees Now and Then but Almost No One Enjoys the Process Because…
Our conflicts can feel like obstacles we need to solve or avoid. And we are often afraid we won't get what we need from the relationship. For instance…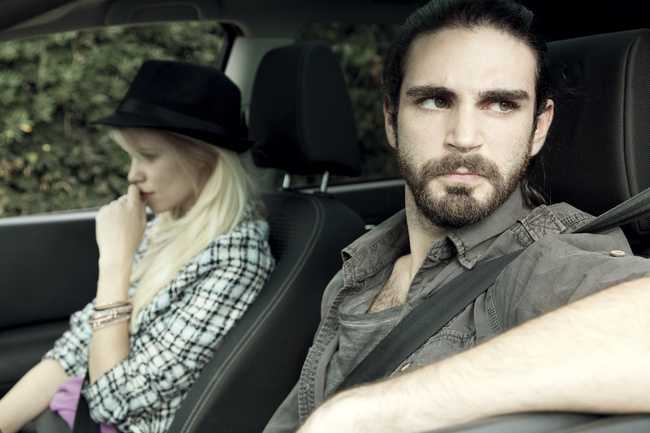 Have you ever found yourself in the middle of a disagreement with your partner and suddenly realized that they don't have a clue what you are trying to say to them? Even though you have told them the same thing a hundred times before, they still just don't get it.
Or are you fed up with trying to please your partner?
Can you relate to repeatedly giving up something really important to you in a vain attempt to please them? Hopefully they say thank you. But is their gratitude quickly replaced with yet another request that you change or otherwise give up something really important to you?
And what about your sex life? Are you happy with it?
Sure. Sex is always good . . . even when it is bad. But could it be better?
Maybe you have tried to suggest a few things? Tried to spice things up? Or asked for more romance or time together?
How is that going?
Too often couples want things to be better but despite their best efforts, things either stay the same or get worse over time.
Eventually they may give up and stop asking for what they really want. They may simply try to avoid hot topics and do their best to get along.
You Don't Have to Settle for a Mediocre Love Life
What if I told you that one of the greatest lies of our times is that falling in love leads inevitably to the slow and steady process of fading sexual passion and diminishing joys?
What if I told you that I know exactly what you can do to change all of this into what you really want most – a relationship that works for you and for your partner?
What if I told you that I know six simple steps to take the sort of disagreements all couples have and transform them into the best friendship and the hottest sex of your life?
Would you believe me? Or would you wonder if I had a tendency to exaggerate?
I know this might sound too good to be true. If I were you, I would probably be skeptical. But the fact is I have helped thousands of individuals and hundreds of couples to transform their relationship drama into more love and romance.
You see, I live this every single day of my life. I have been on this path for years and I am here to tell you that love and sex are NOT meant to "mature" into something a little boring. That sounds like a really unfulfilling choice to me and I am just not willing to settle.
I know you don't have to settle either.
Enjoy Less Arguing and Better Sex
If you think you deserve the best friendship and sex of your life, then let me show you how.
My Exquisite Partnership Formula ™ is very simple. That doesn't mean it is easy.
You will have to show up for the online coaching sessions and do the assigned exercises. And if you do, you are going to catapult all your connections – not just your romantic relationship – into another dimension. One where you have WAY more control over outcomes than you ever thought possible.
Wouldn't it be nice to finally eliminate the predictable patterns of conflict you have been living with for way too long?
And wouldn't you rather enjoy the hot sex you fantasize about for real?