http://www.foodrevolution.org/
You might wonder what food has to do with your relationships, your sex life, your emotional well-being?  Everything, of course!  If you are taking good care of your body by feeding it the food it needs to thrive, you will see many wonderful side benefits in addition to improved physical health. Healthy bodies are much sexier but beyond the visual appeal, a healthy body will likely enjoy more vigorous sexual response including increased libido and amplified orgasms. After all, sex is all about blood flow and energy, and the better your health, the more blood flow and energy you will have! But that is not all.  A healthy body also informs a healthy mind. For instance, scientists are now referring to our digestive system as our "second brain." What this means is that your moods and emotions are powerfully impacted by what is taking place in your stomach and intestines. You owe it to yourself to learn all you can about the care and feeding of the one and only body you will have in this lifetime. And in my experience, there is no more thorough and comprehensive source for nutritional and dietary guidance than the Food Revolution Network.  Check out the many excellent books, online forum and free podcast interviews of the world's leading food experts.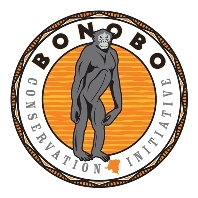 Bonobo Conservation Initiative
Can you imagine if you had never heard of a tiger or an elephant? Yet many if not most people have never heard of a bonobo. Bonobos are our closest living relative, sharing so many of our physical and emotional characteristics, that it can be unnerving. For instance, bonobos have sex year round for the purpose of creating affectionate bonds. They engage in all sorts of sexual behavior including deep kissing, oral sex, face to face coitus as well as same sex couplings. In fact sex between female bonobos cements their bonds of loyalty allowing them to build powerful alliances. Unlike chimpanzees, where the females are routinely raped and beaten into submission, bonobo females have influence and power in their culture which creates egalitarian and non-violent societies.
I am a huge fan of Bonobo Conservation Initiative (BCI), not only because BCI is working to save the endangered bonobos, but because  BCI is a ground-breaking example of what conservation should be. Modeling compassion and cooperation while employing innovative strategies, the Bonobo Conservation Initiative is respectful of ancient traditions and local cultures while assisting the people with health care, education and employment opportunities. BCI is helping to heal a war-torn nation, stem climate change, empower women, preserve the planet's second largest rainforest and save our closest living relative while modeling the community building and cooperative sharing indicative of bonobo culture. Perhaps what calls to me the most, is how open BCI's co-founder, Sally Jewel Coxe, is to learning from the indigenous people of the Congo and the peaceful bonobos.  It is my hope that we can all become humble and curious enough to learn from those who may not at first seem to be our teachers, whether that is due to their socio-economic status or their species.

Sex Talk Radio Network
http://sextalkradionetwork.com
Sex Talk Radio Network offers variety, depth, and breadth on the topic of sex. This is not shock radio. Instead, you will find an holistic approach to real issues for real people, including vanilla and kink, married and single, spirituality and porn, the superficial and the sublime.
And Sex Talk Radio is unique for another reason. Sex Talk Radio brings together some of the most forward thinking authors and educators on the topics of sex and relationships. The hosts are educated, experienced and passionate about the information and entertainment they bring. They are experts and sexperts; those in the know possessing academic expertise and hands-on experience. They include leaders in the movement for sexual freedom and icons in the world of sacred sexuality.
You could consider the programs mini courses meant to improve your love life and inform your spiritual path. Sex Talk Radio is the place to find solutions to your sex life, romance, love, relationships.