If you would like to contact Veronica Monet about a public speaking opportunity, please send an email with details to prospeaker@veronicamonet.com. 
Speaker Bio
Veronica Monet, ACS is an internationally acclaimed sexual and spiritual empowerment change agent. CNN, FOX, Politically Incorrect, Yale, Stanford and UC Berkeley are just a few of the numerous news and educational institutions that have hosted Veronica for her forward thinking insights and expertise.
Veronica helps individuals and couples heal shame, align with their spiritual core, and live more joyfully. As a Relationship Coach, Sexologist, Anger Specialist, and Empath, she combines her extensive education and experience with deep emotional intelligence and compassion. Having personally overcome incest, rape, violence, and abuse, she is committed to helping others own their personal and erotic empowerment.
Veronica invites you to join her in The Shame Free Zone™. Here you will discover her game-changing Exquisite Partnership Formula™, a program designed to turn conflict into connection, and sexual intimacy that grows deeper with each passing year.
Veronica Monet has presented keynotes, lectures and workshops at numerous and varied venues — these are just a few of the testimonials about her public speaking:
Stanford University
On the basis of her outstanding recent presentation in my large course at Stanford University ("Exploring Human Nature"), I enthusiastically recommend Ms. Monet for any presentation dealing with human sexuality. She was articulate, focused, informed, opinionated, dramatic and dynamic – for starters.

Ms. Monet held our class of 160 or more students, from frosh through graduate level, spellbound for nearly two hours . . . The student ratings of her lectures varied from excellent to outstanding, and all agreed she should be a repeat guest, given a longer time period. And I will abide by their wishes the next time I teach this course. In addition, her extensive experience and contacts maker her an invaluable consultant in planning any course related to sexuality and erotica.

Finally, I should add that Ms. Monet is also very personable, open, frank, intelligent, informed, accessible to students, and charming, as an added bonus.

I have been teaching psychology for more than 40 years and utilize the expertise of many and varied guest speakers – Veronica Monet ranks among the top of this group of elite speakers.

Philip G. Zimbardo, PhD.
Professor of Psychology
Stanford University
FEM Talks
My audience loved Veronica Monet's compelling presentation! Her presentation was interactive and the energy in the room was rich and vibrant. People learned new insights from her and her expertise and credibility was wonderful. Each person came away with new techniques which can be applied immediately to their unique life circumstances and relationships. I got such wonderful feedback from the audience after the event, I will truly be honored to have Veronica come back and speak again.

– Jessica Hadari
Founder, FEM Talks
Alliance of Women Leaders, Healers & Educators
Sonoma State University
I would recommend Ms. Monet to speak to any class that relates to sexuality, women's studies, cultural diversity, sociology and other related classes.

Alanna Brogan, R.N., M.S.N.
Sonoma State University
Culture in the City
Ms. Monet is a passionate and eloquent speaker who captures her audience with both her insight and her frankness. Her visions and understanding of connections between human sexuality and social ailments is way ahead of most of her audiences, making her a welcome and refreshing challenge – every event organizer's dream.

We recommend Ms. Monet as a speaker and participant in any forum that puts on its agenda new views of sexuality and its connection with all human activities, be it for lay persons, academia or college students.

Torben Riise, President
Culture in the City, Inc.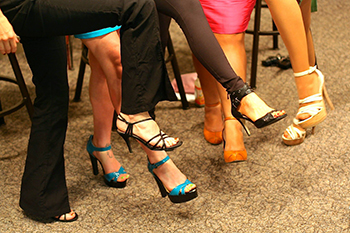 University of the Pacific
I have known Veronica for many years, starting when she was writing for magazines in San Francisco and I was a student in Sexology. I am delighted, as are my students, when she is able to come to the University of the Pacific and speak to my classes on Human Sexuality. She is a very capable teacher, full of interesting and  useful information on a variety of subjects in this field.

In my most recent class, she was captured on camera by KCRA, Channel 3 in Sacramento, while speaking to my class. Students were interviewed after the class and were excited about what they had learned. I later learned from our PR office that the clip was shown nationwide and many alumni responded positively to the publicity.

I enthusiastically recommend Veronica Monet as a speaker in any forum on subjects she knows intimately. She is vivacious, lively and very interesting.

David S. Hall, PhD
Adjunct Professor
University of the Pacific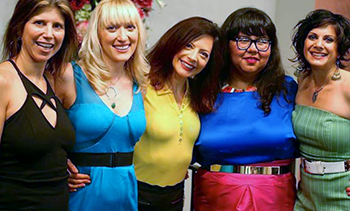 Veronica Monet has presented for many varied venues including:

OREGON STATE UNIVERSITY
YALE UNIVERSITY
UNIVERSITY OF CALIFORNIA, BERKELEY
STANFORD UNIVERSITY
NEW ENGLAND COLLEGE
KENT STATE UNIVERSITY
SONOMA STATE UNIVERSITY
UNIVERSITY OF THE PACIFIC
UNIVERSITY OF CALIFORNIA, DAVIS
SAN FRANCISCO STATE UNIVERSITY
FEM TALKS
ONE BILLION RISING
ECO-SEX SYMPOSIUM
SEX 2.0 CONFERENCE
HOLISTIC HEALING EXPO
The MIAMI COLONY THEATER
THE CENTER FOR SEX AND CULTURE
WORLD POLYAMORY CONFERENCE
CENTER FOR SEX POSITIVE CULTURE
ONETASTE
LIBERTARIAN PARTY OF CALIFORNIA 2007 CONVENTION
VANCOUVER SEXUALITY EMPOWERMENT CONFERENCE
SAN FRANCISCO SEX INFORMATION
SAN FRANCISCO MENSA REGIONAL GATHERING
WHOLE LIFE EXPO
VISION QUEST
NATIONAL COALITION AGAINST SEXUAL ASSAULT
PLANNED PARENTHOOD
WALDEN HOUSE
THE SOCIETY FOR THE SCIENTIFIC STUDY OF SEX
If you are interested in booking  Veronica Monet for your event, organization or group, please contact prospeaker@veronicamonet.com