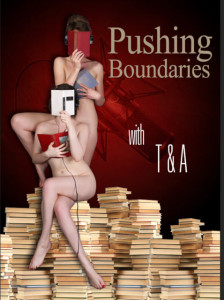 You might think modern science has uncovered all there is to know about the female body. But you would be wrong.
New research on female ejaculation has stirred centuries old controversy and further fueled the confusion surrounding female sexuality.
But I am more than happy to clear up that confusion . . .
Check out this totally NSFW radio interview with T and A from Pushing Boundaries where I clear up prevalent myths and confusion about female ejaculation. Then listen as I make a connection between a woman's orgasmic health and her ability to express her anger! It's an eye opening conversation and you won't want to miss it. But be sure to listen with your headset because you don't want to offend anyone who might inadvertently overhear all that plain talk about female sexuality!