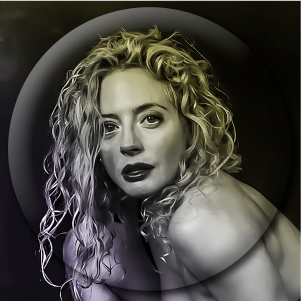 Join The Erotic Empowerment Zone with Veronica Monet
$47.00Buy Now
Unlimited lifetime access to Veronica's entire audio library of interviews and conversations about sex and relationships.
Get immediate access to two free webinars and more than 200 hour-long radio shows on taboo and unspoken topics, including:
"I had a session with Veronica Monet for a relationship issue I had. I found her to be extremely professional and insightful into my problem. She was able to help me get clarity, see beyond the surface issue, and help me clarify the best way to be present with my friend. She had a way of looking at things that was truly unique…like a mystique that she opened the door to and let me peek into. I feel quite excited to know she is available for help as I continue to grow more deeply into relationship. I highly recommend her and her work."

Kristina Rodgers 
---
Tailor Your Shame Free Experience:
How Deep Do You Want to Go?
Get Free Access Now to The Shame Free Zone, including:
Veronica's best podcasts on sex and modern culture
Veronica's full-color, 27-page Ebook, The Exquisite Partnership Formula™
Weekly updates about Veronica's latest articles, interviews and free webinars
Or, go deeper –
Get Lifetime Access to The Erotic Empowerment Zone for Only $47

$47.00Buy Now
You get everything in The Shame Free Zone Plus . . .
Unlimited access to Veronica's entire audio library
More than 200 hour-long radio shows on taboo and unspoken topics
Two Free Webinars to supercharge your love life
"I am in awe at how you helped my partner see some core manipulative patterns. My body and soul felt the lift as if a hidden treasure was discovered. Also, my getting more clarity on how I passive-aggressively handled or didn't handle the needs of the relationship has taken a deeper impact. I appreciate your calling me out. The acknowledgment I needed came with your assisting her to see some things she wasn't seeing; nor was I seeing those things. Thank you again for showing up to help us through this web of confusion.


Bruce P. – CEO
Or – Enroll in the Exquisite Partnership Formula ™ Online Video Course: $297 one-time payment
Get full access to the Erotic Empowerment Zone, AND Veronica's 6-week video course!
$297.00Buy Now