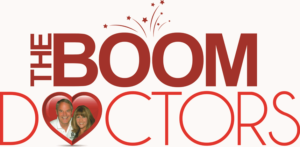 Oh my, I just listened to my interview on The Boom Doctors and I have to admit I am a little shocked by how much I revealed.
But I do believe one of the best ways to help others is to share my personal stories so in addition to the technical information about post-menopausal sexuality for women, you will get an ear-full about my own unique journey with shame and sex.
I hope you enjoy the show!
And if you have any questions about the A Spot or any of the other information I share in this program, be sure to reach out to me and I will be happy to clear up any confusion.