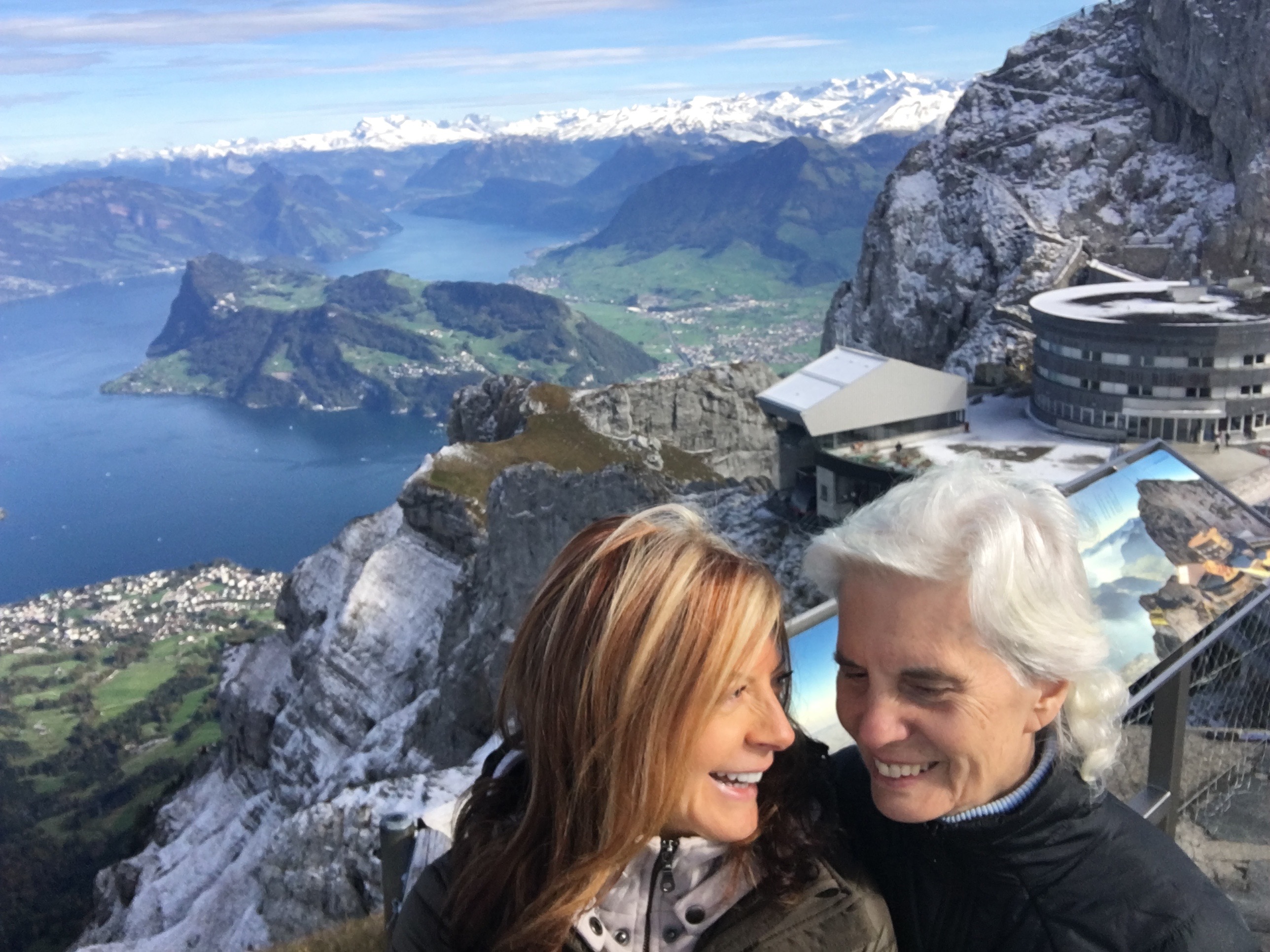 I put a dozen red roses in a vase and queued the song Wild Horses by Susan Boyle. Taking my mother by the hand, I slow danced with her while singing the refrain "Wild horses couldn't drag me away . . . " My mother's eyes sparkled and even though she didn't really understand what I was trying to tell her, some part of her did understand. Wild horses couldn't drag me away from loving my mother.
Making the decision to move her out of her home was not an easy one. And yet after seeking the expert counsel of her doctors and a professional geriatric care manager, the verdict was unanimous: she requires 24 hour supervision. Hiring caregivers to be with her in her home proved way too expensive. So the homey and luxurious living situation she is now enjoying, was the best choice out of all the available options. And she is truly having the time of her life attending all sorts of group activities and being catered to around the clock.
But how I wish she didn't have Alzheimers. It's a cruel disease, gradually shrinking the brain and destroying a lifetime of memories and abilities as the victim declines into a state of helplessness and confusion.
Alzheimers and other forms of dementia afflict many families. In fact it has become so commonplace that many just assume there is no way to avoid it. Some think it is a "normal" part of aging. But it's not. And increasingly, research is pointing toward concrete ways we can avoid Alzheimers and other forms of dementia. Even if you have the gene for Alzheimers there is hope. But it's not common knowledge and unfortunately, my mother, although extremely health conscious, simply didn't understand how some of her food and life choices were destroying her brain health.
I am lucky because I don't have the gene and I do know how to protect myself from this dreaded disease. Of course nothing is foolproof. But I do wish my mother had known what I now know. I wish I could magically transport us back in time and tell her just a couple key things that might have made all the difference in the world.
But I can't. And that is a source of deep grief for me.
Over the years, I have found the best way to deal with my grief is to be of service to others. I really want the world to know what I have learned about brain health. And the best way I know to do that, is to share the source of my learning – the place where I find answers to all my health questions and concerns including how to avoid and in some cases reverse Alzheimers and other forms of dementia. I have included a link at the bottom of this article for you.
If you have your own stories about losing loved ones to dementia, please share if that would feel good to you. Just post your comments below!
Here for Your Health and Happiness,
Veronica Monet, ACS, CAM
Your Guide to Exquisite Partnership™