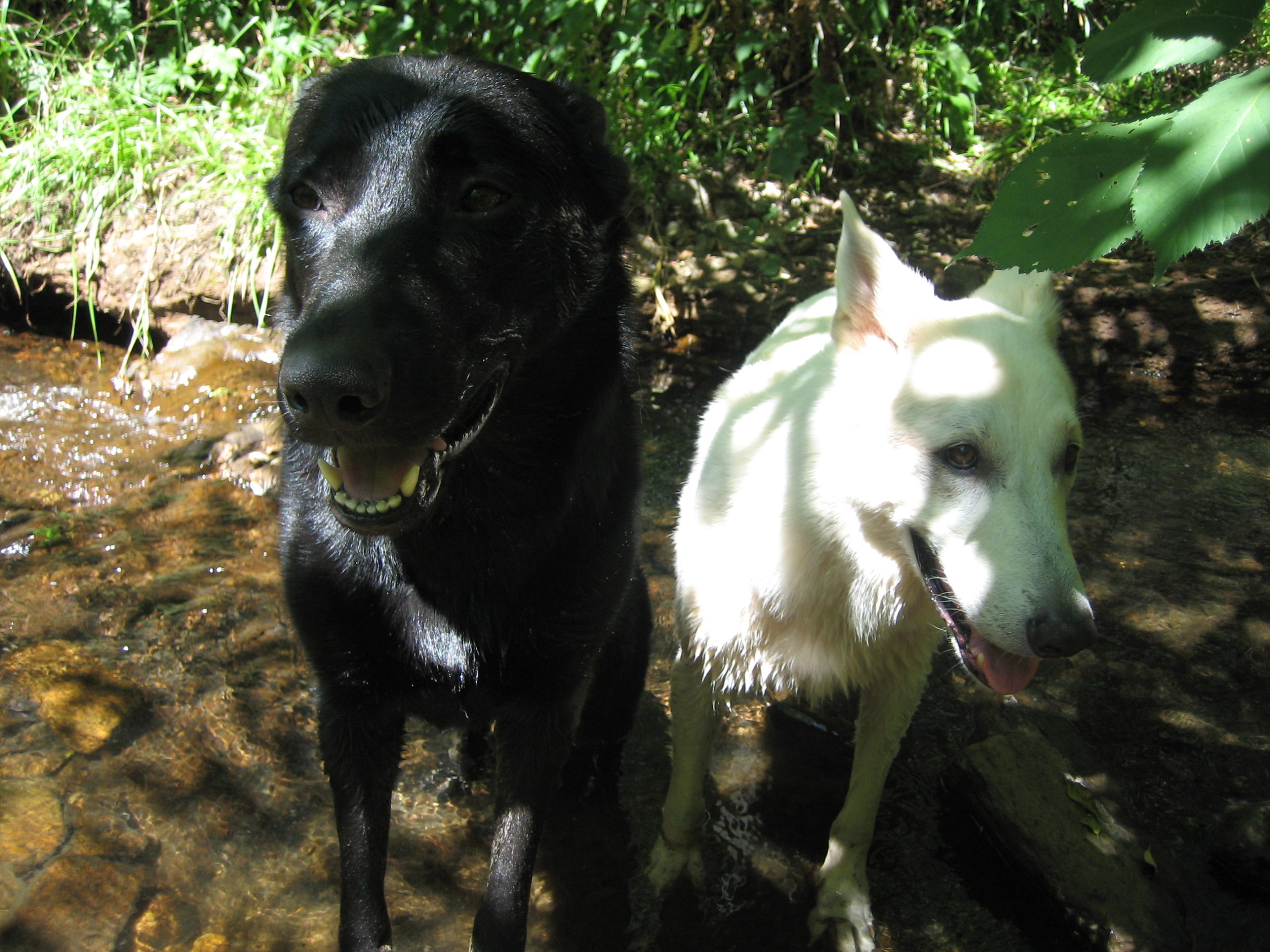 Have any idea why these two look so tired AND happy?
If it isn't obvious, they have been "doing it" doggie style.
Lest you assume they engaged in "mating," allow me to disavow you of your stereotypes and assumptions about individuals who inhabit canine bodies.
While I cannot speak for all canines, I can tell you that Shekhina and Blanco, were deeply in love and seemed to have a firm grasp of tantric techniques some humans brag about. For instance, Sting once said he could sustain tantric sex for 7 hours.
Shekhina and Blanco often went for 12 hours.
Feeling intimidated?
Don't.
The things I learned about love, sex and even death from these two beautiful creatures, blew my mind and expanded my heart.
Find out why in my most recent Medium article.